Regulating Social Media – Yeah or Nay
---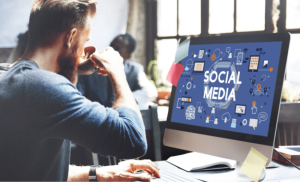 How safe do you feel on social media? On the one side, we have huge proponents of social media saying that it should remain unregulated so people can practice their freedom of speech, engage in meaningful conversations, and share opinions. On the other side, there are people who support its regulation claiming that it has become a public menace.
And from a user's standpoint, it does seem important to be able to share and express yourself freely. However, the recent social media scandals, such as the Cambridge Analytica, banning Alex Jones from social media, spreading fake news, hate speech, and the fact that terrorists use it for recruitment shows us the other side of the coin.
Is social media coarsening public discourse and lowering the quality of journalism? It definitely does.
Social Media Censorship
Is social media censoring us and how? For example, this analysis shows how Google systematically stifled the content by the author Doug Wead from being available in Google search results and on YouTube. Last year, Media Matters issued a memo explaining how social media platforms can collude to eradicate what they feel to be "fake news" or "right-wing propaganda."
Social media platforms are increasingly accused that the Silicon Valley elite is excluding other people's views, and these recent scandals show how vulnerable our democratic society can be to the power of social media. Many of us treat them as a part of our daily lives, where we connect, communicate, and share our values and opinions.
Do Tech Companies Consort to Evil for Profit?
In March 2018, Washington Post published an article to remind the public about the relationship between the IBM and Nazi regime. Namely, Thomas J. Watson (IBM president) returned the medal he received from Adolf Hitler himself because the Fuhrer started a war, which was "contrary to the cause which he has been working and for which he received the decoration." However, he didn't say that he will terminate the relationship, and actually continued to do business with the Nazi regime.
Mark Zuckerberg resorted to the same type of "ignorance." Leaving Facebook and Twitter to self-regulate their platforms is dangerous, but should we cede power over private companies to the government? In the digital space, we may sacrifice our liberty by doing that.
Two Dark Sides of Social Media
With no regulatory supervision, companies such as Google and Facebook use techniques common in casino gambling and propaganda (such as rewards and constant notification) to foster psychological addiction. The other side is geopolitical, where social platforms are used to inflict harm on the powerless in commerce, foreign policy, and politics. They can be exploited to undermine democracy.
Saying that the government should regulate social media as alcohol or tobacco may be too harsh, but the fact that private individuals and companies control the flow of information and saturate their platforms with the information they want can be considered as another form of media manipulation and manipulation of an enormous part of the human population. Yes, it is a valuable tool for spreading the right information and the truth, but the truth can easily be lost in a sea of irrelevant news.
We need more than just self-regulation, but content disclaimers and verification systems. We need social media to give liberty to the people and not be used as a weapon that is not held accountable to legal standards. However, we are left to see what will be the rules, and the proponents and opponents need to find common ground.
The Financial Policy Council is there to inform the public about all current fiscal and economic matters. Whatever social media regulations might be introduced in the future, we are here to inform, educate, empower with our accurate research on key policy issues.